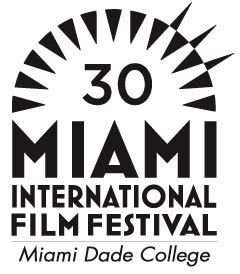 NEWS RELEASE
For Immediate Release: 
Tuesday, February 12, 2013
30th Miami International Film Festival, produced & presented by Miami Dade College, Sizzles with New Category
Lee Brian Schrager's Culinary Cinema
Miami, FL — Miami International Film Festival (MIFF), produced and presented by Miami Dade College, announced the complete line-up for new category addition Lee Brian Schrager's Culinary Cinema, featuring films with a culinary twist.
Lee Brian Schrager's Culinary Cinema will open on Sunday, March 3rd, at 12 noon with a Franco-Brazilian brunch at Juvia, one of Miami's most sought-after restaurants. Juvia's executive chef Laurent Cantineauwill host internationally acclaimed restaurateurs and chefs Erick Jacquin (La Brasserie, São Paulo), Frédéric Monnier and Laurent Suaudeau (Escola Da Arte Culinaria,São Paulo) in preparing a selection of their signature dishes to be enjoyed on Juvia's spectacular patio overlooking the beauty of South Beach.
"This savory collection of films is an excellent taste of the culinary world, yet it also highlights the impact food makes on our society as a whole," explains Lee Brian Schrager, who is founder and director of one of the world's most epic culinary events, the annual Food Network South Beach Wine & Food Festival.
Immediately following the brunch, Eric Belhassem's Why Did You Leave? will make its North American premiere. The fascinating documentary features Jacquin and Suaudeau, as well as their French contemporaries, Roland Villard, Alain Uzan and Emmanuel Bassoleil. The film highlights a group exceptional French gastronomic chefs and their decision to leave their homes and rebuild their lives in Brazil, meshing their continental sensibilities with the rhythms of their new home.  The film will show at 3:00 p.m. at the Regal South Beach located across from Juvia.
WHEN:
Sunday, March 3, 2013
12:00 p.m. – 2:30 p.m. (brunch)
3:00 p.m. – 4:30 p.m. (screening)
WHERE: 
Juvia
1111 Lincoln Rd. Miami Beach, FL 33139 (brunch)
Regal Cinemas South Beach, 1100 Lincoln Rd, Miami Beach (screening)
HOW:  
Tickets for the brunch and the screening are $100, inclusive. ($85 for Miami Film Society)
The other two films which will screen as part of Lee Brian Schrager's Culinary Cinema category are Meat Hooked and Oma & Bella. 
Meat Hooked is directed by Suzanne Wasserman. The fascinating documentary won the Best Feature Film at the NYC Food Film Festival and highlights the comeback of butchers and butcher shops. The film will show on Saturday, March 9 at 2:30 p.m. at Regal South Beach.
Oma & Bella is directed by Alexa Karolinski. Oma & Bella, two elderly Jewish women in Berlin, pour the decades of their lives into expressions of character that come out of their sumptuous cooking. The film will show on Monday, March 4 at 7:00 p.m. at Miami Beach Cinematheque.
MIFF is honored to collaborate with top Miami restaurants that will be featured with stations at the Festival's Ultimat Opening Night Gala party on Friday, March 1st at the Historic Alfred I DuPont Building, following the screening of Twenty Feet From Stardom; and the Pyrat Awards Night Party on Saturday, March 9th at National Historic Freedom Tower at Miami Dade College. Restaurants participating with tasting stations include Tuyo, 5 Napkin Burger, Cibo Wine Bar, Fleming's Prime Steakhouse & Wine Bar, La Taberna Giralda, Morton's The Restaurant, Piola, Seasons 52 Fresh Grill & Wine Bar, Oceanaire, andTruluck's Seafood, Steak & Crabhouse.
Additionally, Festival patrons can look forward to MIFF's CINEDWNTWN restaurant program featuring discounts for all CINEDWNTWN ticket buyers to have a dinner-and-a-movie evening. Participating restaurants include Tuyo, Azul, Clos Bistro & Café, DB Bistro Moderne, Fratelli Milano, and Zuma.  Special offers vary at the different locations. The CINEDWNTWN screenings are sponsored by the Miami Downtown Development Authority.
The 30th edition of Miami International Film Festival runs March 1-10, 2013. For tickets and more information about participating restaurants, please visit miff2020.wpengine.com or call 305-405-MIFF (6433). The Festival is the only major film festival event housed within a college or university.
# # #
Miami International Film Festival (MIFF), celebrating its 30th anniversary March 1 – 10, 2013, is considered the preeminent film festival for showcasing Ibero-American cinema in the U.S., and a major launch pad for all international and documentary cinema. The annual Festival, produced and presented by Miami Dade College, attracts more than 70,000 audience members and more than 400 filmmakers, producers, talent and industry professionals. It is the only major festival housed within a college or university. In the last five years, the Festival has screened films from more than 60 countries, including 300 World, International, North American, U.S. and East Coast Premieres. MIFF's special focus on Ibero-American cinema has made the Festival a natural gateway for the discovery of new talent from this diverse territory.  The Festival also offers unparalleled educational opportunities to film students and the community at large. Major sponsors of the 2013 Festival include John S. & James L. Knight Foundation, Lexus, Miami Beach Visitors & Convention Authority, American Airlines, Comcast, HBO Latin America and Miami-Dade County. For more, visit miff2020.wpengine.com or call 305-237-MIFF (3456).
Miami Dade College has a long and rich history of involvement in the cultural arts, providing South Florida with a vast array of artistic and literary offerings including the Miami Book Fair International, the Center @ MDC, the Miami International Film Festival, the MDC Live Arts Performing Arts Series, the Cuban Cinema Series, the Miami Leadership Roundtable speakers' series, numerous renowned campus art galleries and theaters, and the nationally recognized School of Entertainment and Design Technology. With an enrollment of more than 174,000 students, MDC is the largest institution of higher education in the country and is a national model for many of its programs. The college's eight campuses and outreach centers offer more than 300 distinct degree programs including baccalaureate, associate in arts and science degrees and numerous career training certificates leading to in-demand jobs. MDC has served nearly 2,000,000 students since it opened its doors in 1960.
MIFF Contacts: 
Jessica Wade Pfeffer, Jessica Wade Inc. | Tel: +1 305-804-8424 | jessica@jessicawadeinc.com
Shannon Treusch, Falco Ink | Tel. (212) 445-7100| shannontreusch@falcoink.com
Janice Roland, Falco Ink | Tel. (212) 445-7100 | janiceroland@falcoink.com
MDC Contacts: 
Juan Mendieta | +1 305-237-761 | jmendiet@mdc.edu
Sue Arrowsmith | +1 305-237-3710 | sue.arrowsmith@mdc.edu
Alejandro Rios | +1 305-237-7482 | arios1@mdc.edu